About the Firm
Every organization interacts with policymakers at one or more levels of government, the community, and the media. These entities have a dramatic impact on a company, association, or non-profit - and the customers they serve. Yet many organizations do not effectively interact with these external stakeholders, diminishing the potential for continued success and growth. Prospect Hill Strategies (PHS) is distinguished by its ability to favorably influence the legislative and regulatory environment and shape public perception to benefit its clients.
PHS brings over two decades of bi-partisan know-how navigating the complex world of New Hampshire government and public affairs "From City Hall to Concord to Capitol Hill."® The Firm's diverse client roster demonstrates its ability to provide a full range of government and public relations solutions to organizations of any size with varying needs. The Firm looks forward to working with your company or organization to develop, maintain, and leverage beneficial relationships with these diverse - yet interdependent - stakeholders.
David Cuzzi, President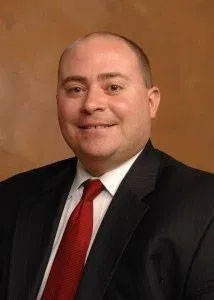 David Cuzzi is an accomplished New Hampshire lobbyist and public affairs consultant. His unique, extensive background in government and public relations, and business development, provides organizations with a demonstrated ability to assess and shape their policy environment to protect their interests and grow their bottom line.
Mr. Cuzzi launched Prospect Hill Strategies in 2012. Today, David brings over two decades of experience to benefit organizations of all sizes with a wide range of interests. The results achieved for a diverse client roster demonstrate the Firm's ability to provide full-service NH public affairs and government relations solutions to organizations with varying needs across a variety of industries.
David previously worked for BAE Systems' Electronic Systems sector and its legacy businesses in Nashua, NH, in the roles of Manager, Business Development and Director, Government Relations. As a Business Development Manager, he led the strategy, resource planning, and execution of efforts to maintain core business and capture new business for a product line with annual sales of $240 million, including one of the company's most important programs. As Government Relations Director, David was responsible for advocacy at the federal, state and local levels for the Nashua, NH-based sector, which then employed 9,000 people at 16 sites across 7 states, with annual sales of $3.5 billion.
Prior to joining BAE Systems, David served as a top aide to then-U.S. Senator John E. Sununu (R-NH) on Capitol Hill, advising the Senator on National Security, Judiciary, Law Enforcement, and Veterans' matters, and all issues pertinent to the Senator's service on the Homeland Security and Government Affairs Committee. Mr. Cuzzi played a critical role in reversing the Department of Defense's recommendation to close the Portsmouth Naval Shipyard in the 2005, and was a key negotiator in the drafting and passage of legislation reauthorizing the USA PATRIOT ACT in 2006 and 2007, and reforming the Committee on Foreign Investment in the United States in 2007.
Mr. Cuzzi also served in New Hampshire and Washington, DC as an aide for two members of the U.S. House of Representatives, handling a wide portfolio of issues, including all committee work for a member of the Appropriations Committee. His other career assignments include posts with Podesta Associates in Washington, DC, Putnam Investments in Andover, MA, Bob Dole's 1996 New Hampshire Presidential Primary campaign, and the National Restaurant Association in Washington, DC.
David was born and raised in Waltham, MA. He is a graduate of St. Anselm College, and lives in Bedford, NH, with his wife, Christina, and their twin boys. An avid sports fan who enjoys golfing and coaching his sons' teams, Mr. Cuzzi is active in business and civic organizations. He is honored to serve on the following Boards of Directors: Elliot Health System, McAuliffe-Sheppard Discovery Center, Rivier University President's Circle, U.S. Global Leadership Council New Hampshire Advisory Committee, and Bedford Little League. David was chair of the New Hampshire State Society's annual charity golf tournament, an appointed member of the of the NH Telecommunications Planning and Development Advisory Committee, Board Vice-Chair of the Manchester Community Health Center, member of the NH Research and Industry Council, and NH Scholars Board.